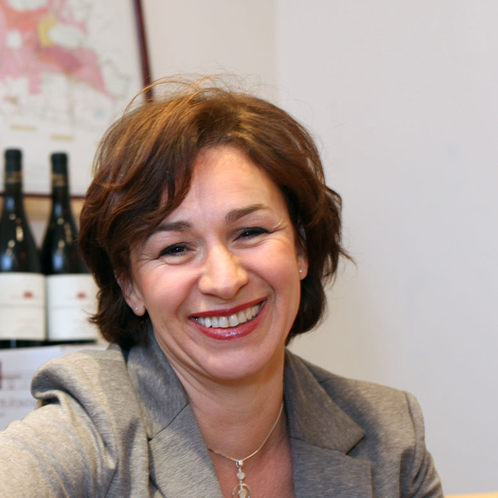 15 years experience – philosophy unchanged !
When Marie-Dominique Bradford established her export business fifteen years ago, she embarked on a very deliberate and very personal mission – to discover and offer to the American market exceptional French wines at a reasonable price. As she says herself, "The famous Burgundy and Bordeaux estates don't need my help. I'm interested in finding that rare gem – a top-quality wine that is crafted with care yet remains affordable to the average consumer."
Which wines are selected ?
Today, more than 120,000 bottles per year from Léna-Bradford Selections find their way to the finest restaurants in New York and Boston or into the great wine bars and wine shops from San Diego to Seattle. Marie-Dominique's single-minded determination and dedication to a new breed of French winemakers has resulted in a range of wines over-delivering each region's exciting terroir.
Who is Marie-Dominique ?
One glance at Marie-Dominique's CV says it all. After having passed all levels of the Wine and Spirits Education Trust (WSET), she continued to deepen her knowledge during the three years she spent at the Institute of Masters of Wine in London, England. Marie-Dominique has since been formally recognized by the "Bureau Interprofessionnel des Vins de Bourgogne" as a certified educator on the wines of Burgundy and is frequently called upon to officiate as a judge at regional, national and international tasting competitions. She also is a certified WSET educator and teaches wine classes both for her corporate clients and WSET students. Yet another way to share her knowledge !
Spending time in the vineyards…
When asked her secret for remaining at the forefront of the French wine industry, Marie-Dominique replied, 'Getting out into the field is indispensable. One week per month is dedicated to visiting promising winemakers and doing on-site tastings. The intricacies of the terroir in France are such that even wines from the same vineyard can vary greatly depending on a multitude of factors. Finding that perfect plot which delivers a truly excellent wine instead of just a simply good one is a never-ending process.' During these forays into the French countryside, Marie-Dominique will typically meet with dozens of winemakers and taste hundreds of wines in search those lucky few that are worthy of being chosen for the Léna-Bradford Selections catalog or as a monthly offering on her internet wine club, TroisFoisVin.com. Not to mention, of course, the favorites that will also grace the shelves of her boutique wine store in the 3rd arrondissement of Paris.